COMIC BOOK ILLUSTRATION
An illustration is a visual interpretation or explanation of a text or a concept designed for posters, magazines, books, and animations. The rise of comic book illustrations to tell a story starts from prehistoric times as painted series of images on caves, rocks, and trees by humans. A comic book is a series of sequential illustrations with a combination of short texts, dialogues, and annotations.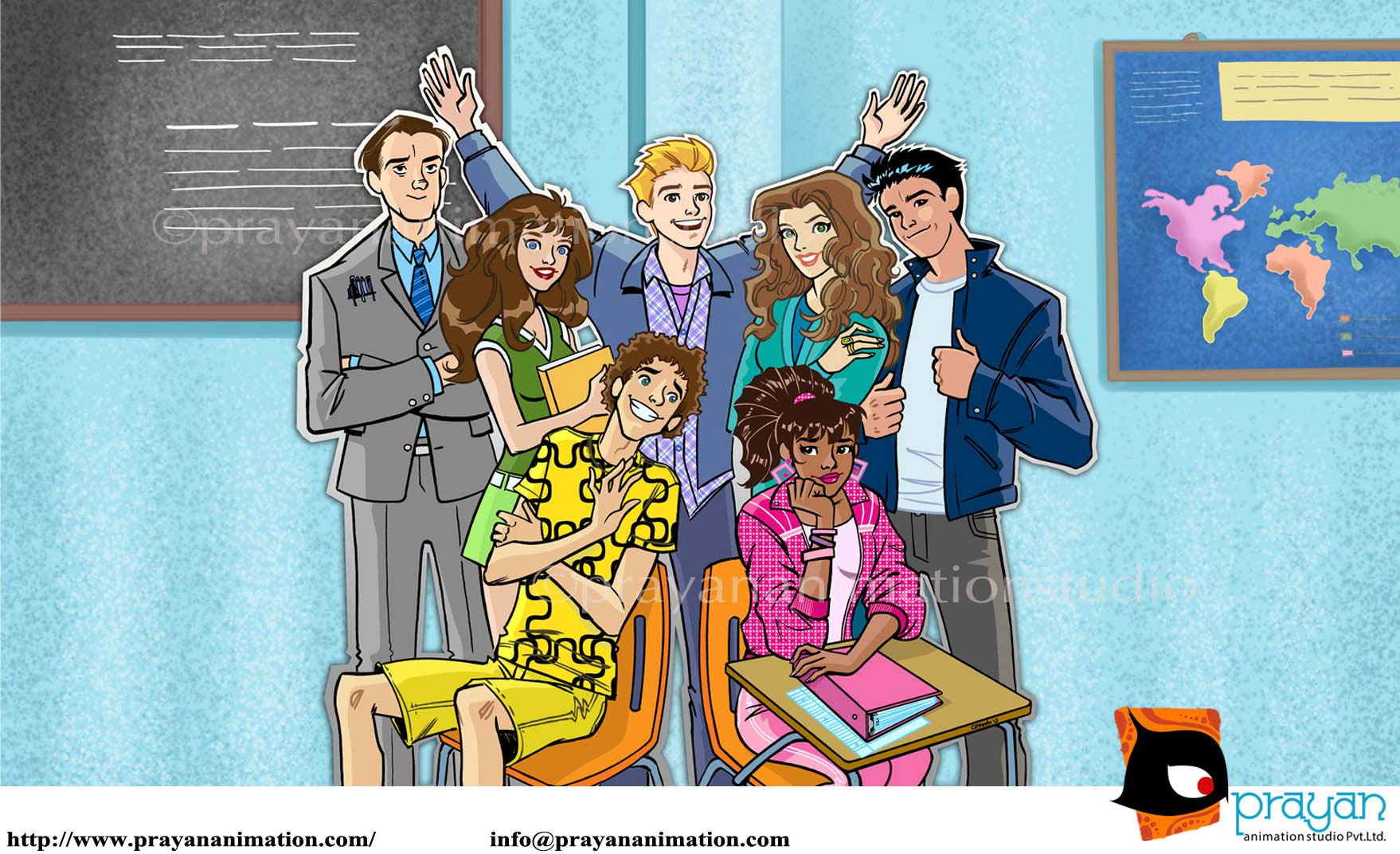 Depending on the story and the target age group the comic book illustrations can be realistic, diverse, with detailed illustrations to very simplified child-like naive drawings. The characters are cute and friendly. Nevertheless, the comic book illustrations are colorful, narrating and there is always something happening.
The highly talented artists at Prayan Animation Studio serves you the best comic book illustration and children's book services. The comic book industry is very competitive and our artists are highly exceptional and that's one reason for Prayan's unparalleled success in the field of comic book illustration and children's book services.
The artists at Prayan Animation Studio possess several requisite skills to be successful in this industry. Our artists are blessed with an inborn artistic ability and have a natural talent for drawing. A lot of comic book illustration is generated digitally, and our artists have mastered a variety of graphics software such as Adobe Photoshop, Clip Studio Paint, Corel Painter, and Illustrator.
Prayan Kids Art is the publication wing of Prayan Animation Studio. Prayan Kids Art provide illustration works, Book Animation, Trailers, Audio Books, 2D Animation, 3D Animation and Comic books. Prayan Kids Art provide a wide range of children's book appropriate for pre-school, young children and teens.
The Magic Wand is the first in-house project of Prayan Kids Art. It consists of stories that teach children about the importance of moral values and is apt for kids in the age group 3 to 6. Apart from our in-house projects, Prayan Animation Studio has created wonderful illustrations for many accomplished writers from all over the world.