Modern Trends in Online Gaming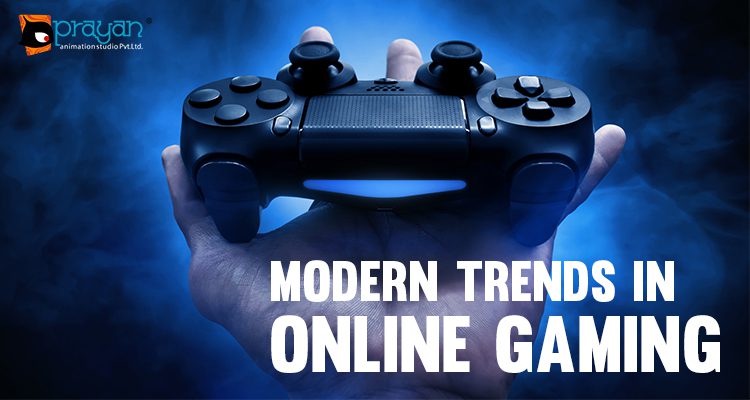 When it comes to gaming, it can be said that the fastness with the world changes is just as quick as the technology in general. Now, when we talk about gaming online, gamers evolve at an even greater speed, because the Internet allows them to interact with each other and change at a different speed.
The fact that the online gaming industry is continuously changing is undeniable, and that won't change any time soon. Like we previously mentioned, technology is evolving fast, which affects trends in video games.
Regarding this, one of the newest trends when talking about online gaming is the use of a mobile device instead of a computer or laptop. This is due to the fact that most of the people own a mobile device, which makes this technology a perfect target for a gaming device. That's one of the main reasons why some major gaming companies like Epic Games are launching their Android and iOS versions of their most famous games.
Another one of the latest trends in gaming is the use of augmented reality to improve the gaming experience. On this matter, one of the most famous examples of this is the game Pokemon GO, which became famous all over the world at an incredibly fast pace.
Mobile Gaming is the largest revenue driver for gaming companies and this hot trend is expected to continue for the foreseeable future. The marketplace is absolutely flooded with free-to-play games that make a fortune following a freemium business model. Mobile apps such as Fortnite: Battle Royale, PUBG Mobile, Call Of Duty, and Clash of Clans, all make massive profits by initially offering games for free and then later upsell customers to purchase extra features.
At the same time, another frequent way with which gamers connect online is by live streaming, which has become a usual trend in the gaming experience. The most used platform is Twitch, which until 2018 had more than 15 million daily active users. These type of platforms allows the gamers not only to connect with fellow friends but to share with them while they are playing, which allows the game to become a social experience.
Among other famous current trends, we can find inclusive games, which are frequently asked for by gamers nowadays. Because of the cultural impact of inclusion these days, gamers want games that appeal to different genders and ethnicities. This might be due to the fact that it is now frequent that people identify themselves with different characters, and seeing that the current world is constantly adapting to gender differences, it is no surprise that games also get on this groove.
On this same aspect, another important advance in gaming trends is that now, games will become less reliant on sound effects for the game experience, hence, hearing-impaired gamers will be able to enjoy their gaming differently.
Likewise, current trends also include online gaming and casino, which are developing more and more by the minute. Instead of simply playing the slots a lot of times, the experts are improving the gaming experience in order to make it more and more inclusive and attractive to gamers, so that it also becomes a social network with which gamers can interact between each other.
Despite all the aforementioned trends, perhaps the newest one is the currently-developing cloud gaming. This is an innovative way with which gamers don't have to pay a lot of money for monthly subscriptions to the games because they will be able to connect via the cloud and play all they want.
Certainly, the gaming industry is growing rapidly and with that, it's also constantly changed. Sometimes changes happen so fast that it's hard to even determine what's no longer on the market and what the newest trend is. Because of that, being aware of the latest technologies when it comes to online gaming is of great importance, so that you are up to date with everything that develops in the gaming world and how the experience will get better with every improvement.